Benefits of Adding Chemical Peels to Your Skin Care Routine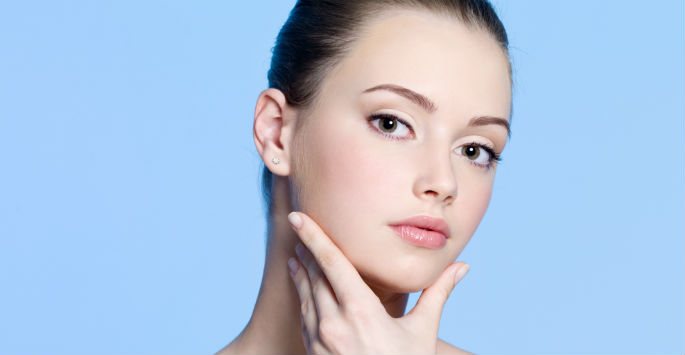 Do you ever wonder how famous movie stars and other celebrities maintain such a beautiful complexion, regardless of their age? It's true that famous individuals and wealthier individuals have more money to spend on their skin care. They can undergo expensive procedures to keep themselves looking their best. But surprisingly, one of the reasons why many of these famous individuals have been able to maintain their youth for so long is because they have opted to add chemical peels to their skin care regimen. This is something that anyone can do.
The first thing that you need to do is get rid of the idea that a chemical peel is only for the rich and famous and that washing your face every single day is all that you need to do to keep your skin looking young. It's true that having a daily skin care routine will slow down some of the visual signs of aging. However, simply washing your face will do nothing to rejuvenate your skin.
Conversely, chemical peels encourage your body to create healthier skin tissue. And what's nice about this treatment is that it achieves this goal without you needing to go under the knife. There is no surgery involved, and there is no skin abrasion.
Chemical peels come in many varieties. When you speak to the cosmetic professional who is performing your procedure, tell them what you want from your professional peel treatment. They will examine your face and will work with you to create a chemical peel that is going to produce the most powerful results and have the least side effects.
Chemical peels allow you to get rid of dead skin cells that are negatively affecting your appearance. Once the cells are gone, your body is able to jump-start its natural rejuvenation process. Really, these peels are something that you should add to your regular skin care regimen. This is going to drastically improve the appearance of your skin and make you look younger.
The type of chemical peel that you get will vary based on your wants and needs. As you consult with our cosmetic professional at Paradise Med Spas of Texas in Lubbock, you will learn more about what's available, as well as learn more about the treatments that are right for your skin. Contact us today to schedule a consultation and get started!
Paradise Med Spas of Texas
LOCALLY OWNED AND OPERATED IN LUBBOCK, TX
Paradise Med Spas of Texas is an innovative medical spa that prides itself on bringing the newest and the most innovative technology, procedures and products to Lubbock and the surrounding areas! The staff members at Paradise Med Spas of Texas are highly trained and go to great lengths to make Paradise Med Spas the best medical spa in the area by providing individualized treatment plans that focus on each patient's needs and goals.
Cancellation Policy: To ensure you receive the undivided attention of one of our Paradise Associates and optimal service each time you visit Paradise, your appointment time has been reserved for only you. While we understand things come up and plans change, we require 24 Hours Notice if you need to reschedule or cancel your appointment. Failure to notify us 24 hours prior to your scheduled appointment time will result in you being charged 50% of the Retail Value of your scheduled service(s) ($50 for all consultations). Thank you in advance for your understanding and consideration as we continue to strive to provide you the best in aesthetics and wellness services.
All information on Paradise Med Spa's website is for educational purposes only and is not to be misinterpreted as medical advice. Paradise Med Spa makes no declaration to the correctness or legitimacy of any information on paradisemedspas.com and will not be held legally responsible for any misinformation as well as any harm caused by its display or use. Because all individuals are different, it is not possible to completely predict the exact outcome or benefit from any of the treatments that are offered at Paradise Med Spa. No guarantees as to the final results of treatment(s) can be made.